Wow! Finally have some time to post!
Since april, i've been quite busy. School, work, and making sure i have time for myself!
I had to find a decent picture, to get all the measurements in order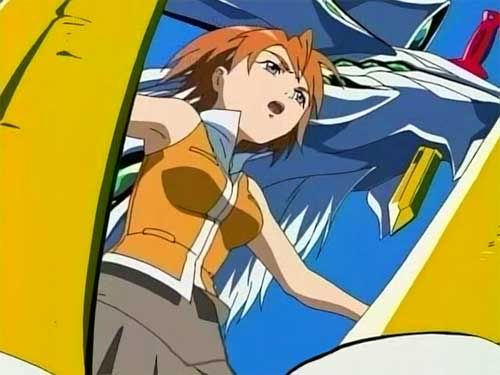 This was a perfect shot.. but i didn't have enough time to get it done properly. So this is what i was able to create:
Here was my first attempt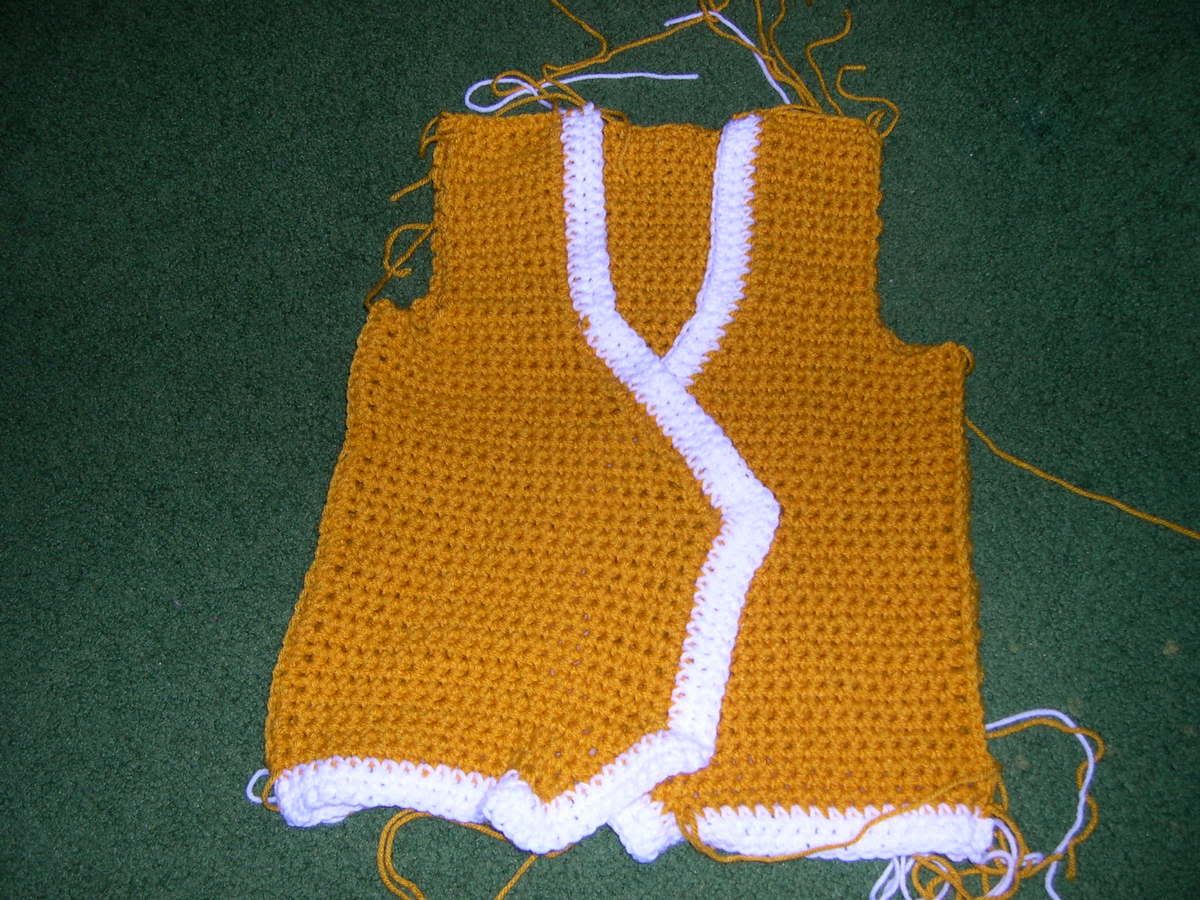 The front view of my 2nd completed vest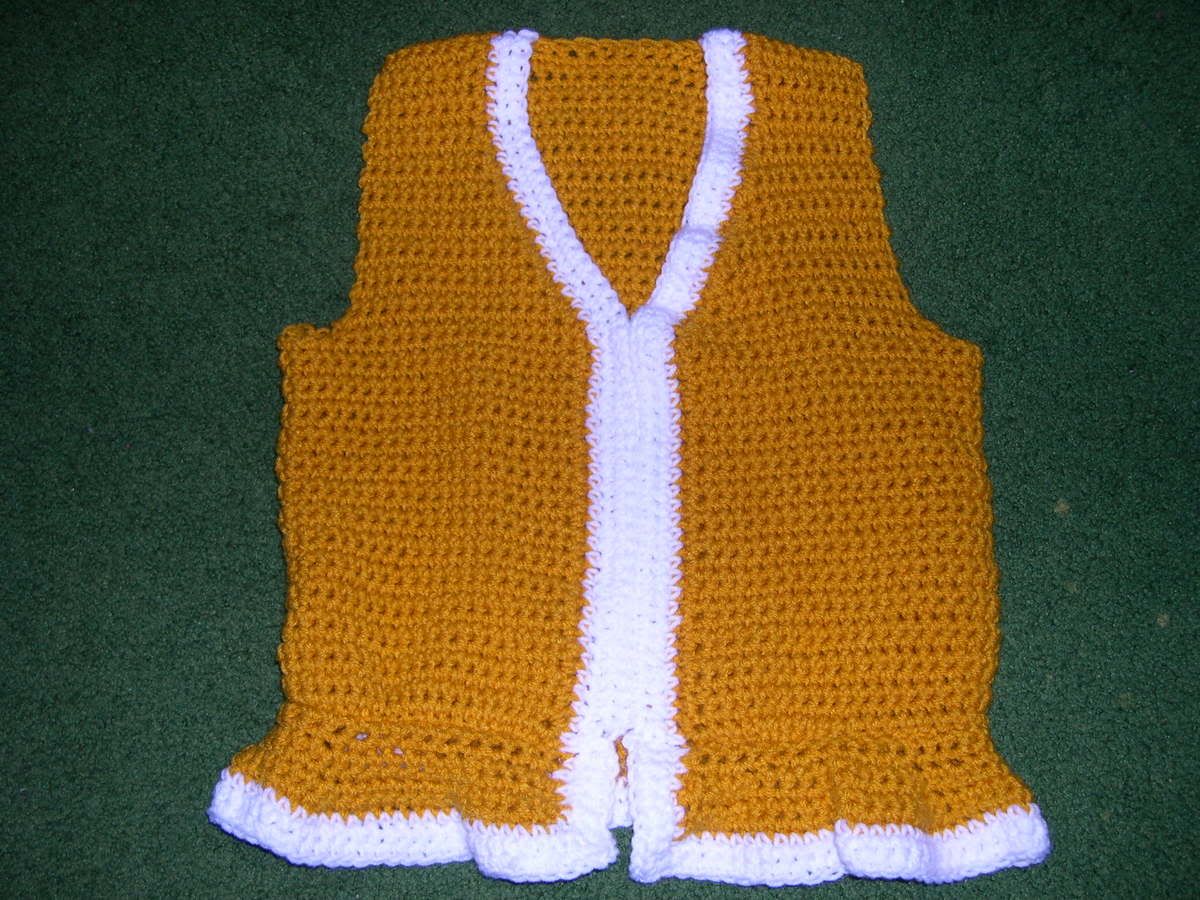 The back view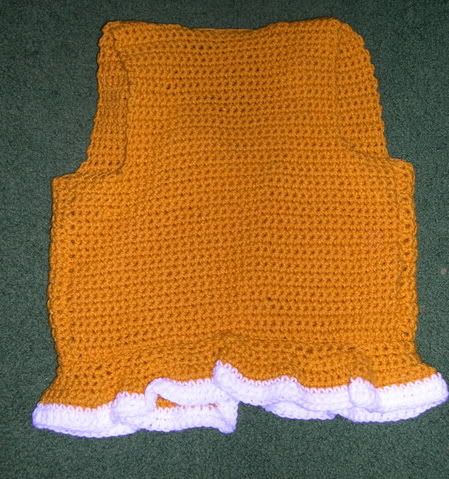 It was all done in single crochet stitches, made to match a tank top that fit me already. I had to keep refering back to the picture to make sure that the placement of the bottom slant was correct (where the middle seam parts) and this was the second in the making.
My first vest was done in one night, but as i put it on i realized that it was too low. As you can see in the original piccie of Mai, the vest front meets just above her breast area, not to show any cleavage, at all. My first vest joined just beneath the middle of my breast area, way too small. So, i started again!
It was all free form, no pattern and as i said before, i had to refer to the picture as i created each piece. This was my method:
1 - did the back as all one peice. i started at the top and then increased until the back armholes were shaped.
2 - made each front side. they are pretty much identical, with the exception of the "right" side of the stitch. For that, i think i just tried my best to make them look okay... hahahahaha
3 - the white trimming. This was kind of hard. The trimming was all on the edge of the crochet and after trying several times, unsuccessfully, i just decided to end the edge in the orange yarn, then go over it in white.
4 - did the bottom section. it was much easier to form the slants at the bottom of her vest when the bottom section was separate from the rest of the piece. So i made a trapeziod shape, and added a few extra stitches here and there (the reason for the ruffles). I added too many increases and it turned out curly instead of form fitting.
I'll probably do this once more so i can fit it better to my body and have it tight like Mai does.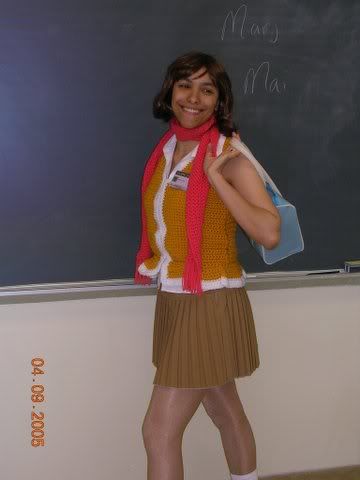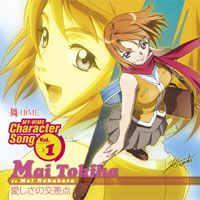 And i'll post other entries for my other projects!
more to come,
~wyn ^_^