Okay... so i lied about the knitting posts!!! I'll probably post a lot more knitting if my sister made something cool, but from now on, it will probably just include stuff she made for me!
This is what she worked so hard on, her very FIRST knitting project!!! I'm so proud! :D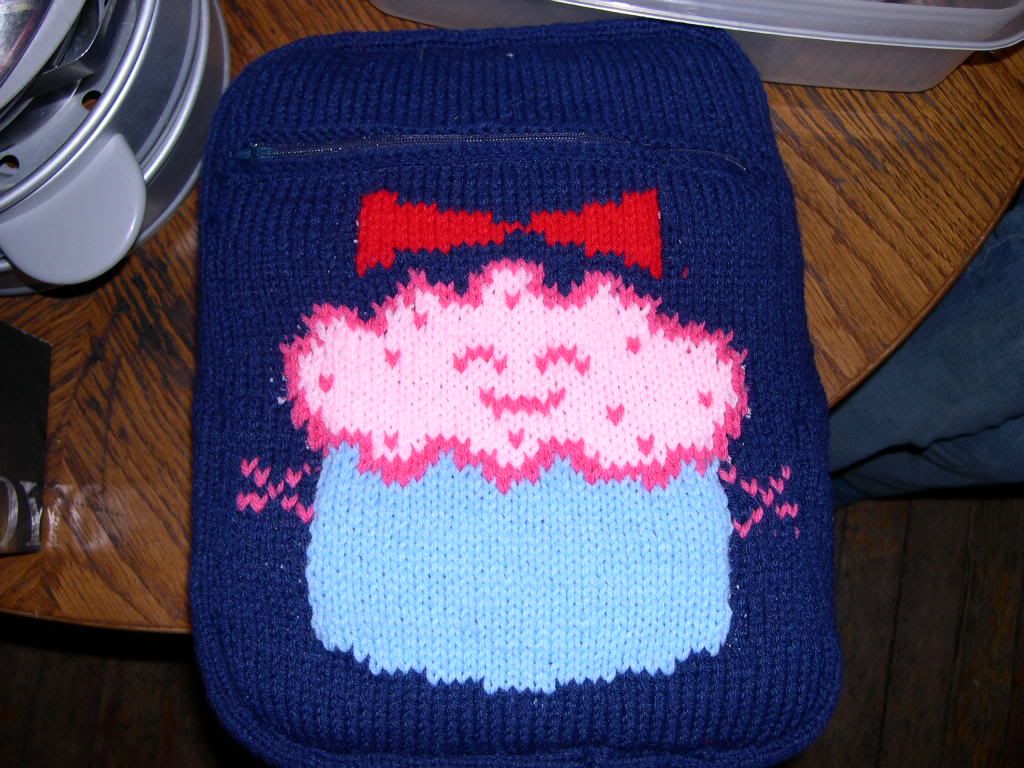 And here is the lucky owner showing it off :P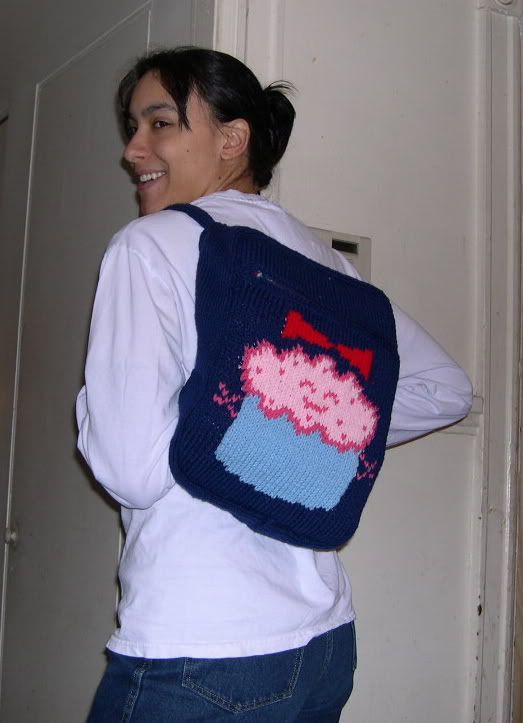 Basically, that muffin is a character i created a while ago. When i was at college, my current husband and i used to draw on that white board. We drew muffins and cookies and it was the cutest thing! Something in my house always has the picture. Very cute. I even made a Café Press Store
Muffin Pics
with my drawing.
It's just toooooooo cute!!!
what do you think of that?! Isn't my sister cool?! hee hee
~lw with a new bag!